Greatwood holdings: the new era of sailing, South American materials have much to do
As the country's reform and opening up of the sustained and rapid advance "One Belt And One Road" initiative, a lot of clairvoyance of timber merchant has already been used to embrace "One Belt And One Road" all the way, the enthusiasm of the abnormal overseas exhibitors and their outside the new trend cause the extensive concern of the industry.
And in 2018, the beginning of the new world, in the face of the trend of the diversification of wood trade, how the timber merchants seek a new development in a sophisticated new age, the people who are in charge of Greatwood holdings and the forest chain, Terry Tang, think that, in a new era, the industry needs new ideas to develop, and the timber market replacement needs new material to take the lead.
Silk road of national strategy, new thinking of foreign exhibition
In the new era, there will be new development opportunities, and the best way to get the opportunity is to participate overseas. Mr. Tang said that the reason behind taking an active part in the overseas wood industry exhibition is to occupy the commanding height of the future industry. After all, in a new age, whoever has new resources has a future.
The continuous deepening of One Belt And One Road provides a good platform for the development of timber trade. "One Belt And One Road" all the way put forward construction since 2013 have continued bullish investors of wood, also received highly global attention and nearly 60 countries along the recognition and support, and in this nearly five years in the development process of Greatwood holding seize the historic opportunity.

Among them, the Greatwood holdings in 2017 participated in the 12th Vietnam international wood industry and woodworking machinery exhibition and asean expo exhibition of trees, and then in 2018, actively participated in the tenth international woodworking machinery exhibition in India, dubai international wood and woodworking machinery exhibition, Greatwood holding company will also continue to attend the 2018 Vietnam Sylvawood woodworking fair, Indian Mahatma Gandhi naghurm show in September and Jakarta wood show in October.
According to tang total, under the background of new era, Greatwood holding a new understanding of timber trade, especially after the last few years to take an active part in overseas exhibition Greatwood holdings has won wide recognition in the international timber trade, currently in Africa, South America, southeast Asia, Oceania and other 30 countries establish the timber trade relations of cooperation, management and development of wood also reached more than 100 species.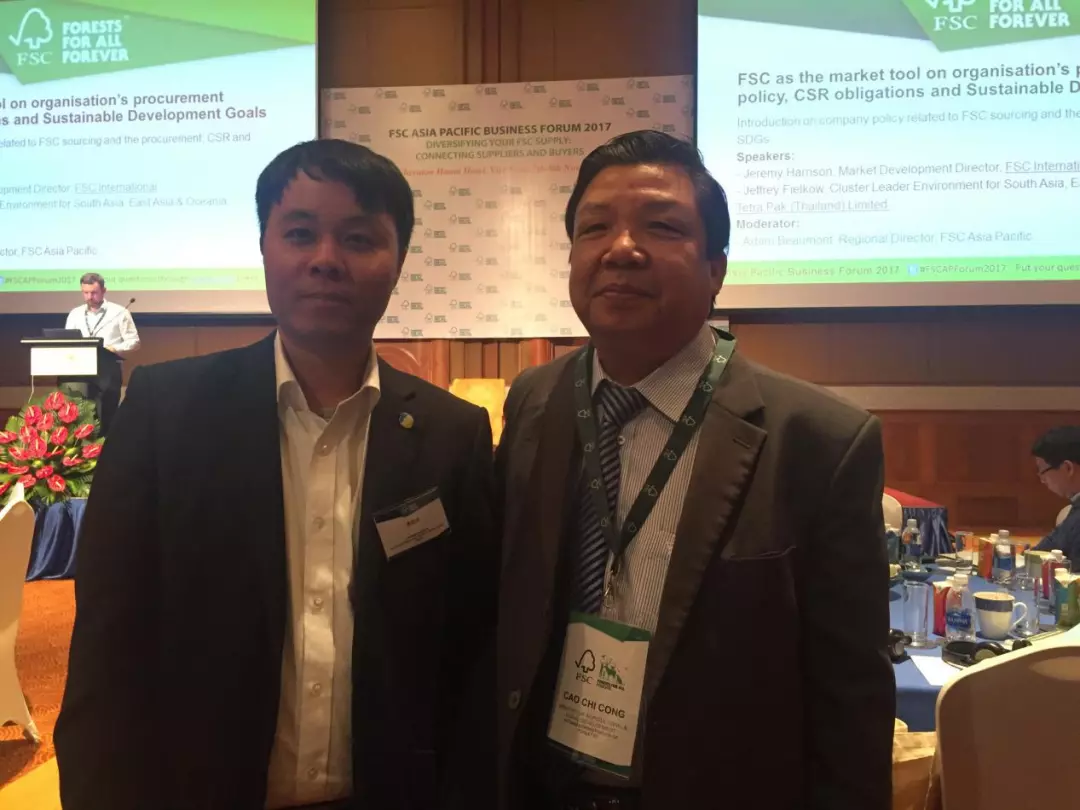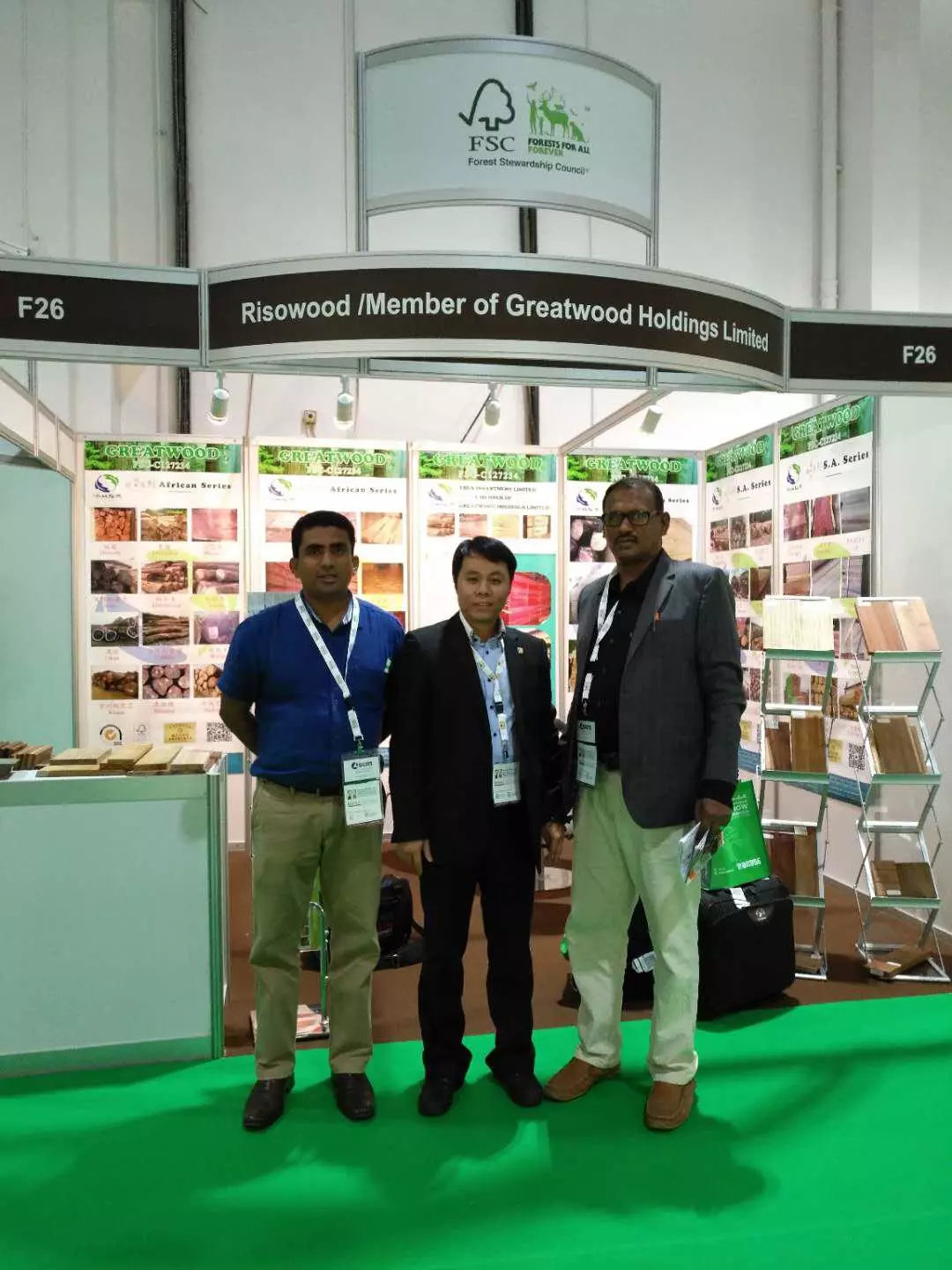 General manager tang believes that China's overall demand for timber is increasing year by year, and China still needs to import a large amount of timber to meet domestic demand for a long time to come. However, at present, many "going out" timber enterprises themselves are not strong. And Greatwood holdings, thanks to the one belt and one road along the policy support, after years of active in the wood outside the exhibition, not only accumulated a large number of traders, but also gained more valuable overseas forest cutting around the permissions.
According to tang general introduction, "One Belt And One Road" policy in the process of promotion, most attention to the five industries, building materials industry in the list. As a member of the building materials industry, under the impetus of the "One Belt And One Road" policy, wood processing industry towards the "going out" and to the new journey, in the next few years will be more new development opportunities, including overseas timber industry investment form by timber logging mainly to cutting, processing and cultivation, the expansion of the park construction go hand in hand mode will become the mainstream of the future.
New materials enter the room, South American materials can be great
High material rate, large diameter and high grade, the next decade "high" South American material will be great. General manager tang said that in recent years, there have been new kinds of materials entering the room, which will bring vigor and vitality to the production enterprises, and will also greatly reduce production costs and bring new development opportunities. At present, there have been a number of plate, solid wood furniture production enterprises began to imitate, turning to the production of South American wood furniture and wood products.

Among them, the most representative is the Balsamo in South America, which has occupied the high point of the real wood floor market. Followed by raintree, Gourbaril and Jatoba with higher rate, large diameter and wood quality characteristics on the tall gradually became a popular material market attention.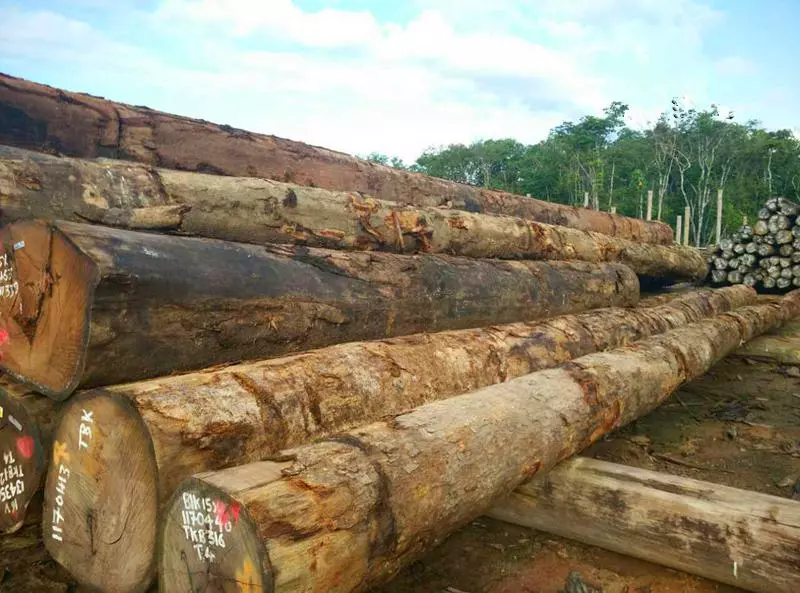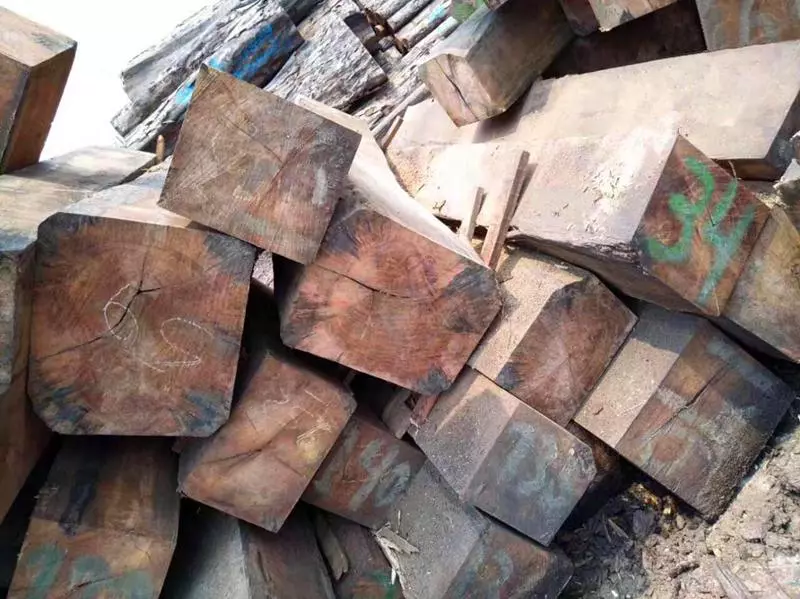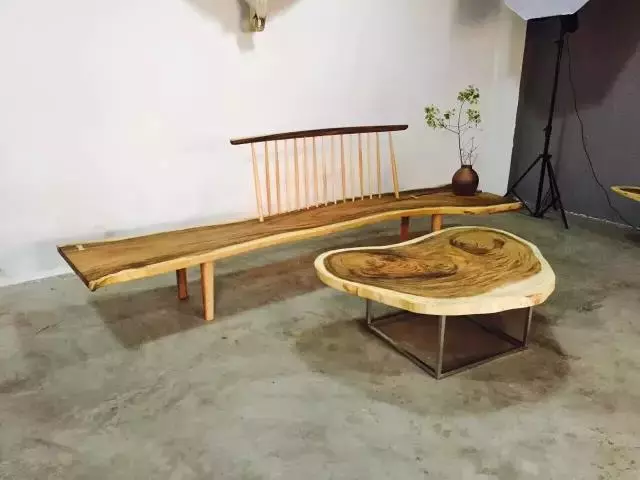 Price advantage is another important reason for the rapid rise of South American materials. In the face of rising wood costs, the price advantage of wood in southeast Asia and Africa has disappeared, while that of South America, an emerging market, has become increasingly prominent.
Emerging South American material is planted the rain wood, for example, more than 80 centimeters in diameter logs market price is in 2500 yuan each ton, plank market price 8000 yuan each cubic meter, and a set of 6 pieces of rain wooden furniture market price in 10000 yuan of above. The cost of raw materials is low and the price of finished products is high, which means the profits are high.
At present, honglin holdings each month has 100 containers of raintree logs into the market, the market will continue to expand in the future.

The South American tree is abundant, and there are about 2,500 species of trees in the amazon rainforest, and the next decade is going to be the market for South America. In recent years, crude logging has weakened the market advantage of Africa and southeast Asia, and the vicious competition problem caused by market transparency has become more and more obvious.
However, as the southeast Asia, Africa, timber market competitive advantage of recession, South America gradually become the lumber industry focus, in the world of the future development prospect of lumber, is regarded as an important part of can not be ignored.

South American hot wood recommendations:
(1) South American walnut
Chinese name:雨豆树
Latin name: Samanea saman Merr.
Other names: ebei tree, raintree
Market name :(amber wood, South American walnut)
Family name: mimosa family
Genus name: mimosa family
Distribution of origin: tropical America, west India
Rain trees are native to South America. It is now cultivated in guangdong, fujian, Indonesia and the Philippines. The Philippines has been recorded as a potential commodity tree.
Because absorb too much moisture, the leaves of the morning will drop water, the shape of rain, so called rain wood!
Rain trees grow in South America, especially Ecuador. Rain trees are deciduous trees with an average height of 24 meters. The heart of the rain tree is brown with dark stripes on the cutting surface. Side material is white or yellow, the growth wheel is obvious. Its wood properties are: soft color and clear texture. No special smell or taste; Slightly oblique lines; Compact and uniform.
Rain trees have a soft color, clear texture, compact structure, not easily deformed, hard and elastic, simple lines and black gold. The color and color texture with rich decorative effect fully shows the texture and rich natural beauty of the material itself.
Can take the simple sense of a space, show low-key costly, steady but rich life, halcyon does not break daydream again, the design that reveals host savors. It is a kind of high quality furniture wood. The world recognized good wood, designer's first choice. The decoration style that current consumer place favors.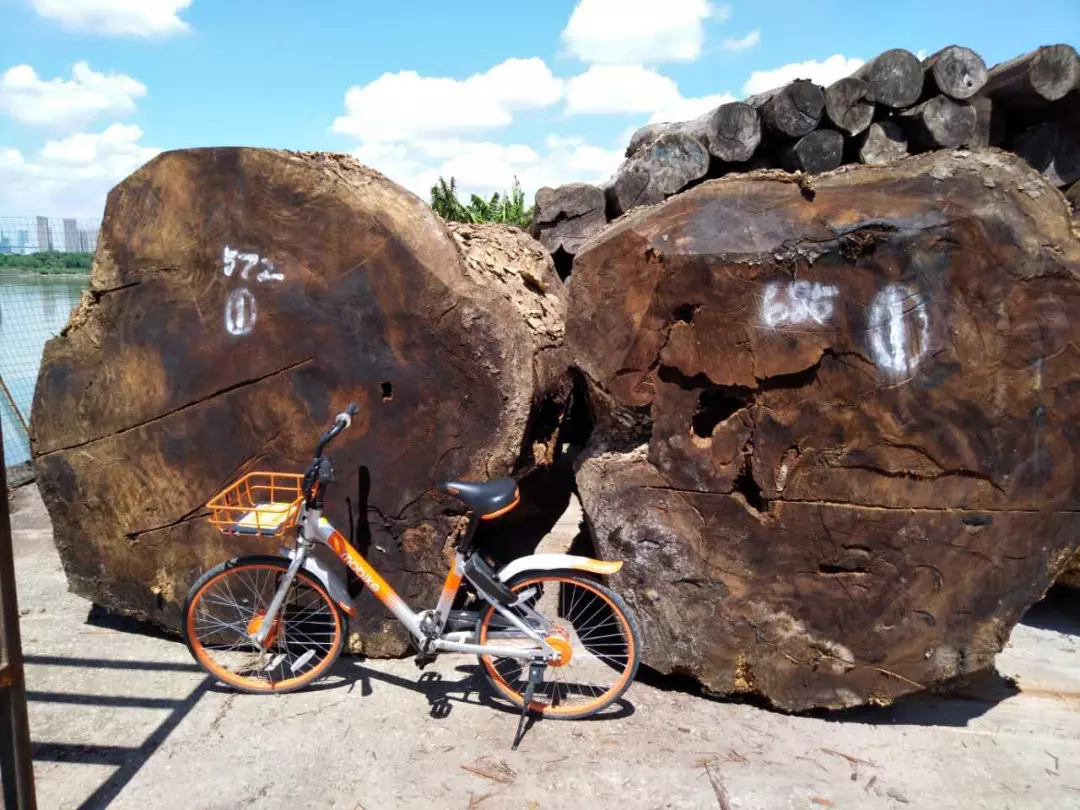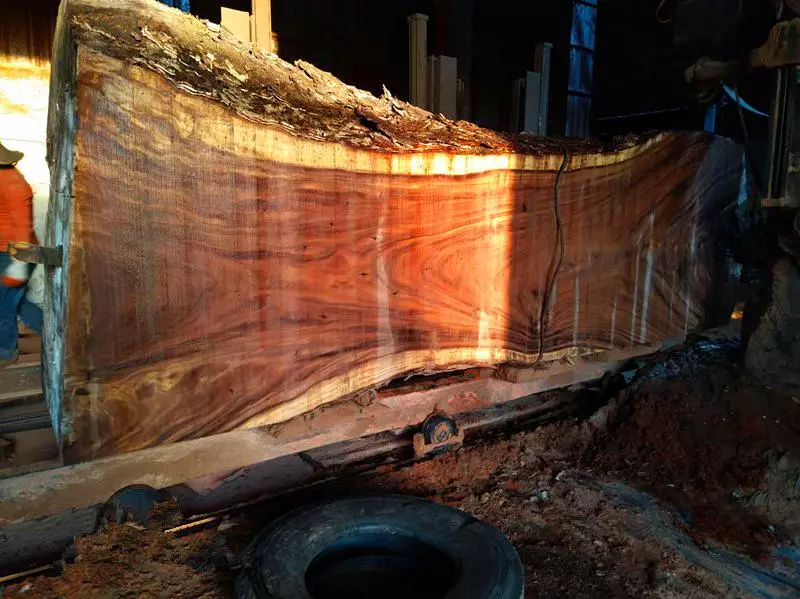 (2) Gourbaril
Gourbaril, native to South American heart Paraguay, and post-transplant Brazil, central and South America and Africa. However, after transplantation, the performance changes are large
Latin name: HYMENEA PARVOFOLIA
English name: Gourbaril, kuruguay
Market name: small leaf pear, small fruit rosewood
The wood has luster, no special smell, fine structure, even texture and interlacing. Heavy weight of wood (air dry density 0.90G/CM3); Dry shrinkage to very large; High strength. Wood drying slow, few warp occurred; Good corrosion resistance.
Loose pore material, heart material light brown to purplish red brown, edge material near white, growth wheel slightly obvious.
A number of recent scientific research results show that this kind of wood can be refined from paulownia lignin. As a special type of natural flavonoids, flavonoid lignans have attracted much attention due to their remarkable liver protection and anti-cancer effects.
Except for the fragrance, there is no Burmese pear, the density is higher than that of the pear, the fiber is finer than that of the pear, and the cell structure is closer than that of the pear.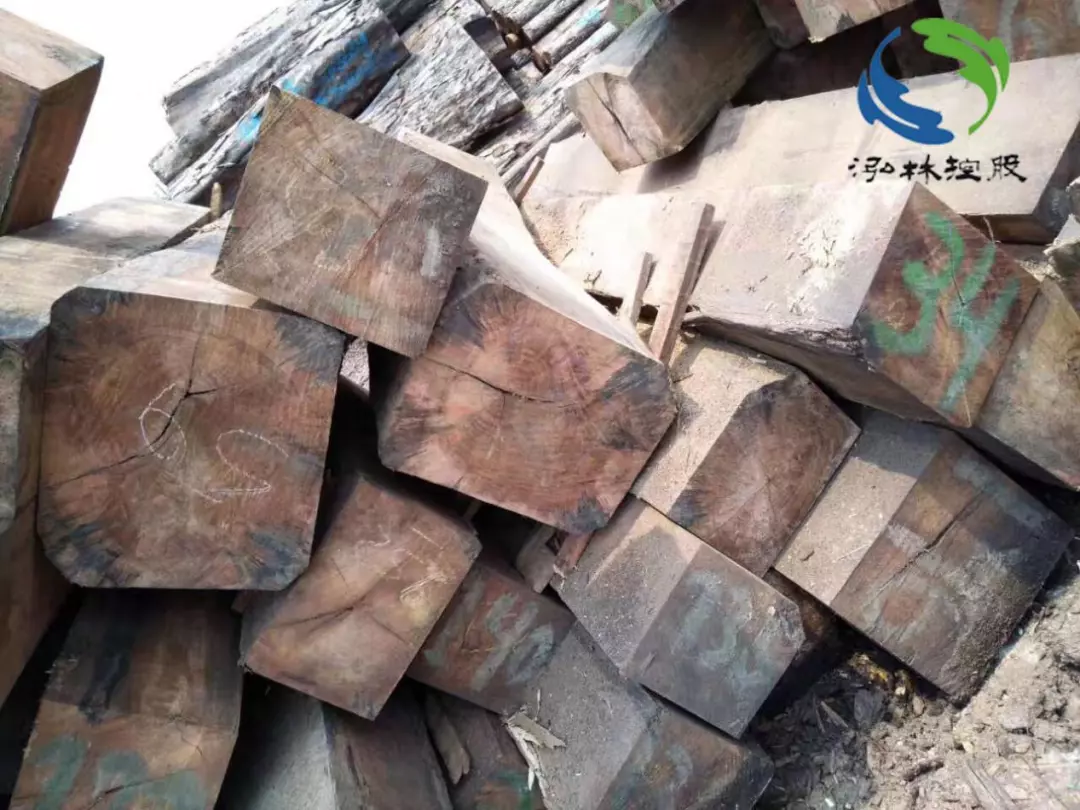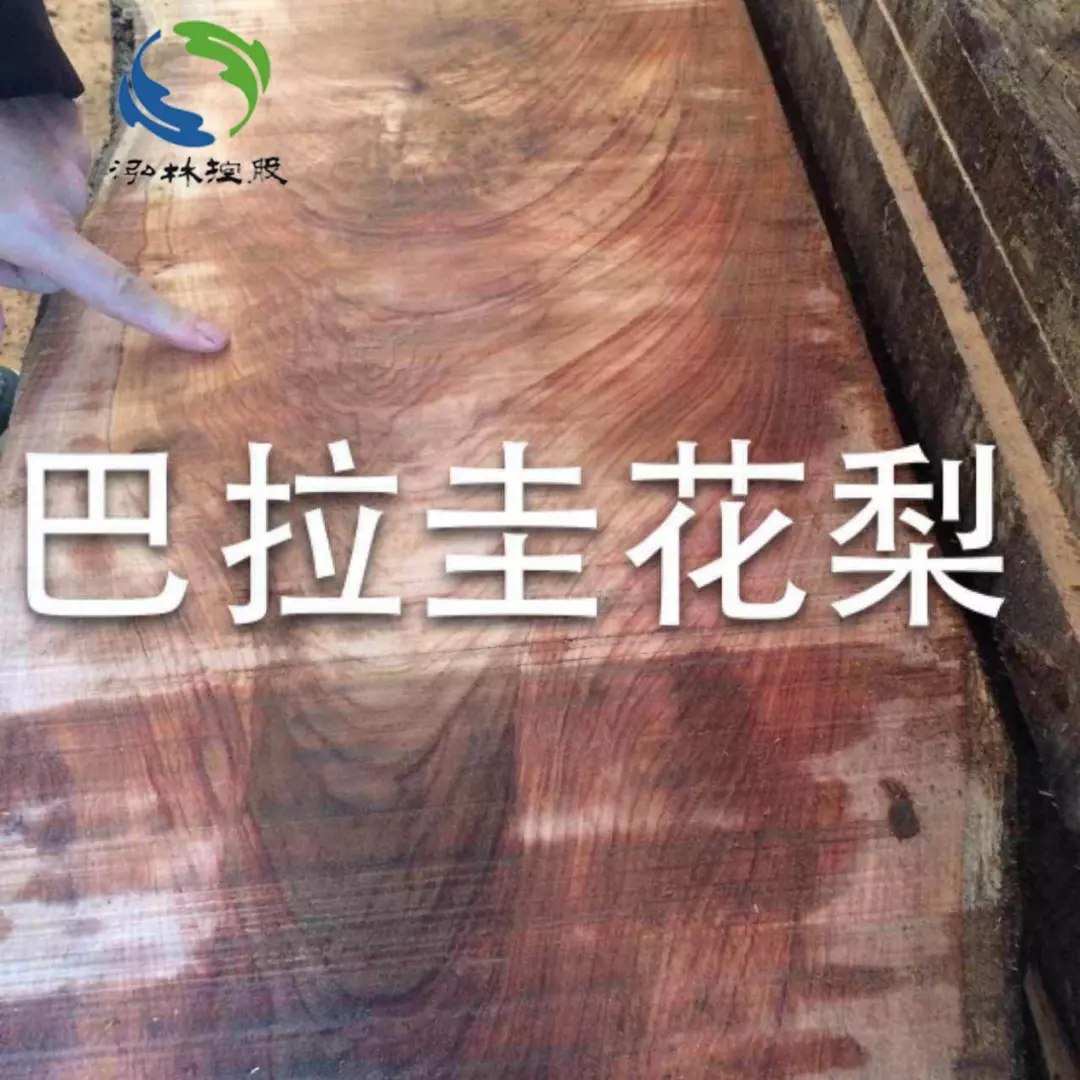 (3) Angico Preto
English name: Angico Preto
Market name: Patagonian Rosewood
Latin name: A macrocarpa
Market name: Angico Preto, Preto, Patagonia yellow sandalwood
Heart material light brown to pink brown, almost always with black ribbon stripe, side material yellow brown or light pink, wood luster; Fine structure, even; Heavy weight of wood (air dry density 1.05G/CM3); Dry shrinkage to very large; High strength. Wood drying slow, few warp occurred; Good corrosion resistance.
The wood has luster, no special smell and taste, can massage the brain when using, promote blood circulation, black hair, stop itching, wake up and strengthen the brain.
Angico Preto can be extracted from Brazil black acid branch. Tannin is very beneficial to human health. Refined tannins to human blood vessels not only has a protective effect, and can protect the artery wall, prevent hardening of the arteries, in addition, it also can control cholesterol, inhibits blood low density cholesterol (LDL) oxidation.
Tannins to a variety of bacteria, fungi, and microbes have significant inhibitory effect, and has a unique oxidation resistance, can effectively resist biological oxidation, it also has the function of ros, add tannin in cosmetic products such as effective antibacterial and have care anti-corrosion effect.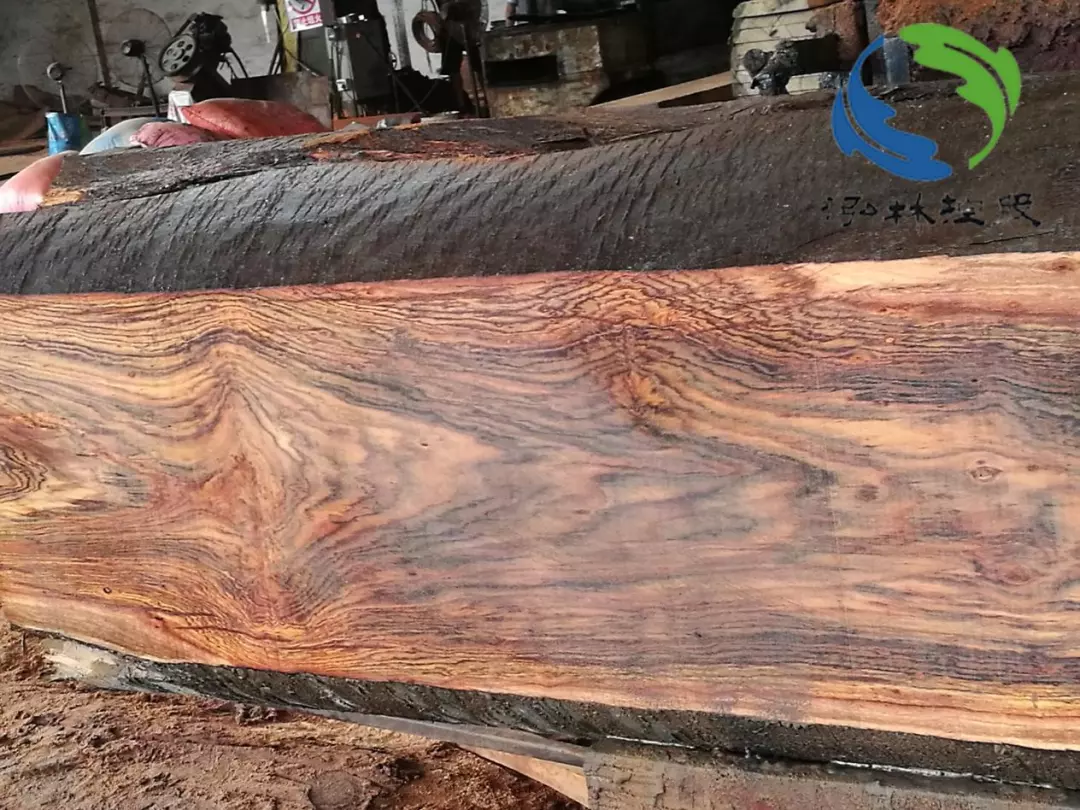 出处:鱼珠木材微信公众号